The Dyeable Shoe Store is proud to offer you the most up-to-date designer fashions for dyeable and "factory dyed" Bridal, Wedding and Prom shoes, available in many different fabrics. Unless your shoes are made from the same fabric as your dress or gown, it will not be possible to get a perfect color match due to the textural differences between your shoe fabric and the dress material.
Factory Dyed Bridal Shoes & Prom Footwear
With factory dyed shoes, many manufacturers use "color fast" dyes that closely match the bridal, wedding and prom dress industry. These shoes cannot be re-dyed. Your shoe fabric and texture should match as closely as possible to the fabric and texture of your gown.
Custom Dyeing Bridal Shoes & Wedding or Prom Footwear
Each fabric type has its own unique characteristics. In order to ensure that your bridal shoes, wedding shoes or prom footwear will blend as close to the hue and depth of color of your gown as humanly possible, we recommend having your bridal or prom shoes Custom Dyed by our master dyer. Simply call Toll Free 1-888-DYE-ABLE (393-2253) or send us an Email if you have questions about your custom dye order.
This reference can help you to decide which shoe fabrics are best for your ensemble but as a general rule, try and match the texture of your shoes to the texture at the bottom of your ensemble. This will draw less attention to your bridal or prom shoes and create a seamless flow with your dress or gown.
How To Pick The Best Dyeable Fabrics for Bridal and Prom Shoes To Compliment Your Dress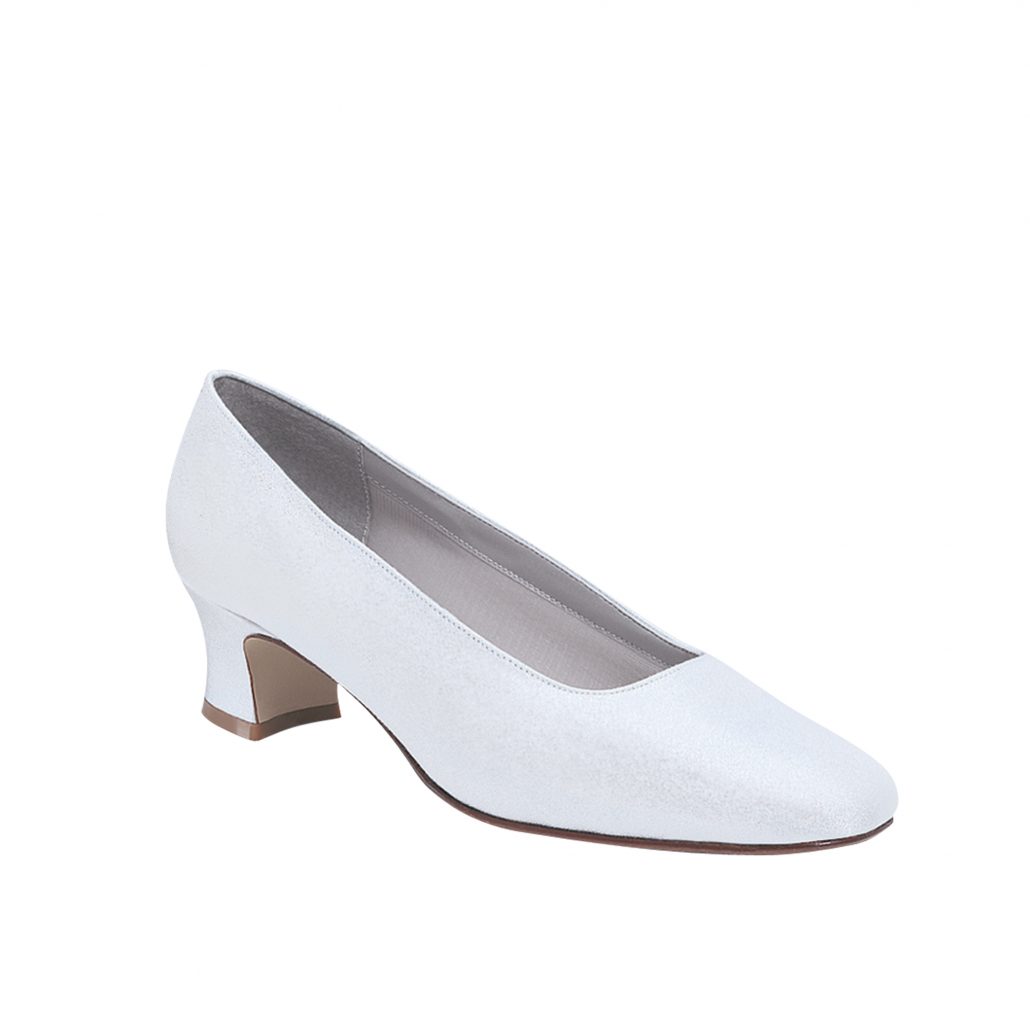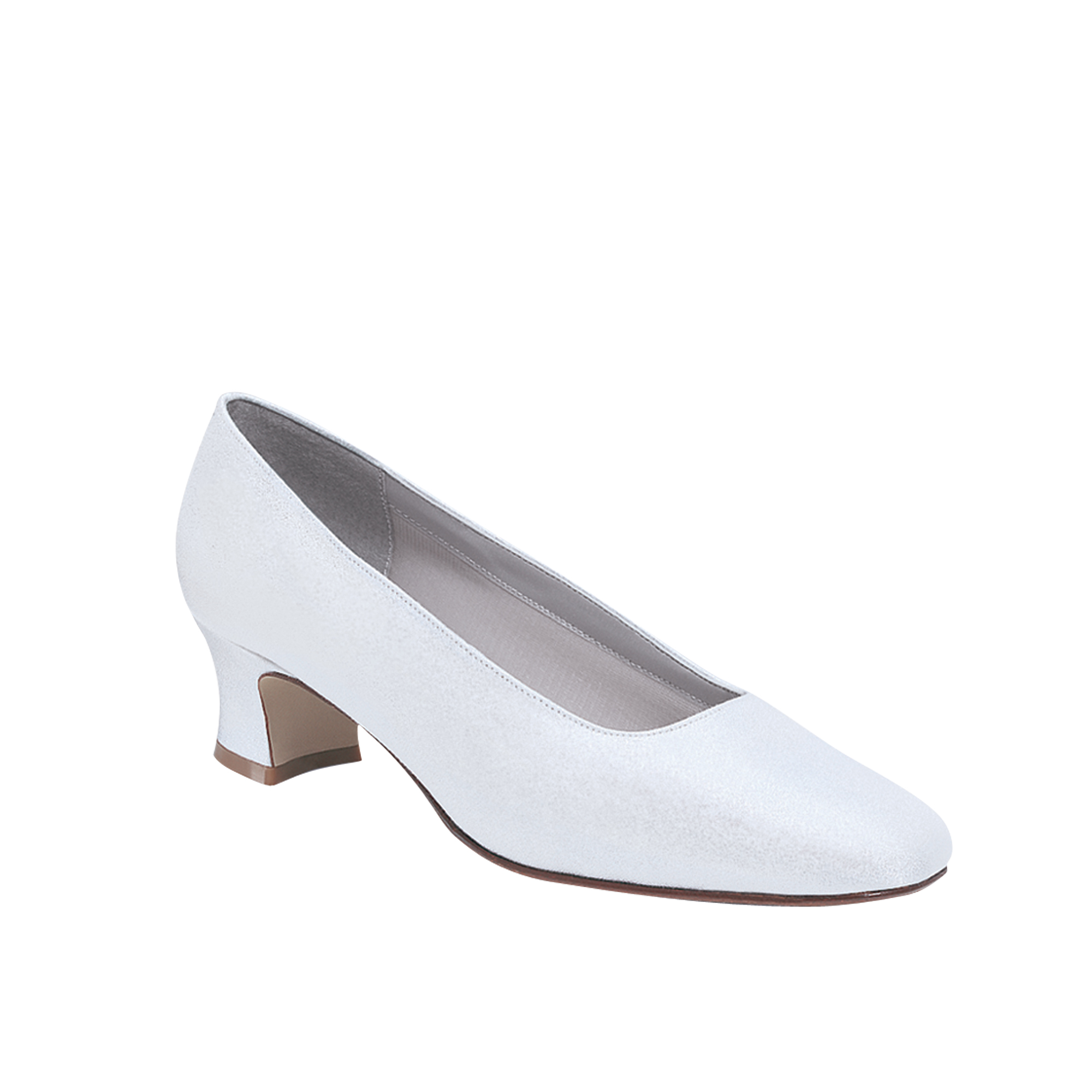 Custom Dyeing "Luxe Or Crepe Boca" Bridal Shoes & Prom Shoes
Luxe is a lesser used fabric as it does not take darker dye colors as well as satin does. Luxe replaced the previous industry standard of peau de soie (a cottony textured fabric). Luxe bridal shoes and prom shoes dye much truer than peau on dark colors, and will look beautiful with any crepe or soft textured dress. Luxe represents a cross texture between peau de soie and satin. While not the vibrant sheen of satin, Luxe does have a little sheen, which allows it to also match up to today's satin dresses.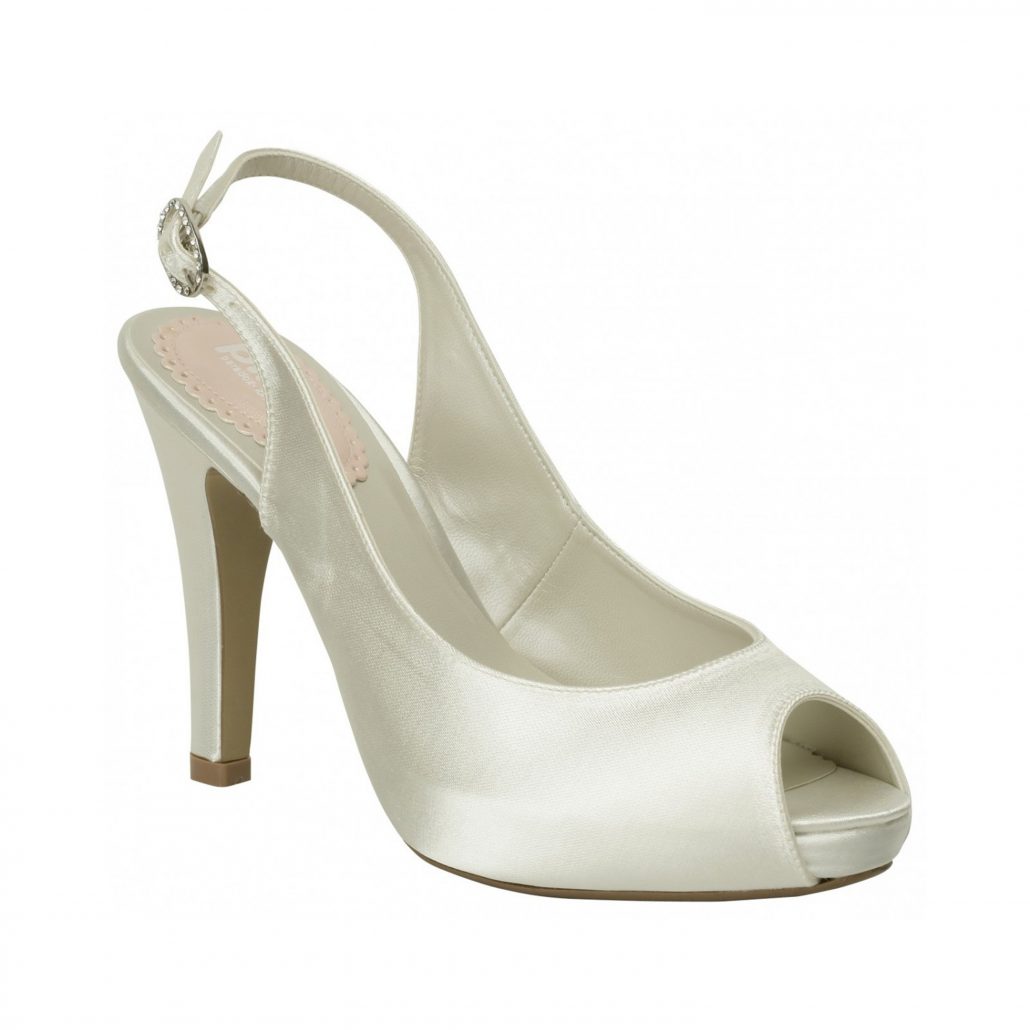 Custom Dyeing "Ultra Satin" Bridal Shoes & Prom Shoes
Ultra Satin is the most innovative new fabric in the marketplace today for bridal shoes and prom shoes and dyes beautifully and easily. Exclusive to Dyeables, Ultra Satin is a dyeable fabric that complements both dull and matte satin gowns for the bridal or prom market. Peau de Soie also matches these gowns but does not dye well to dark colors. This new material has a similar look to the high-end silk-faced satin material but at a fraction of the cost.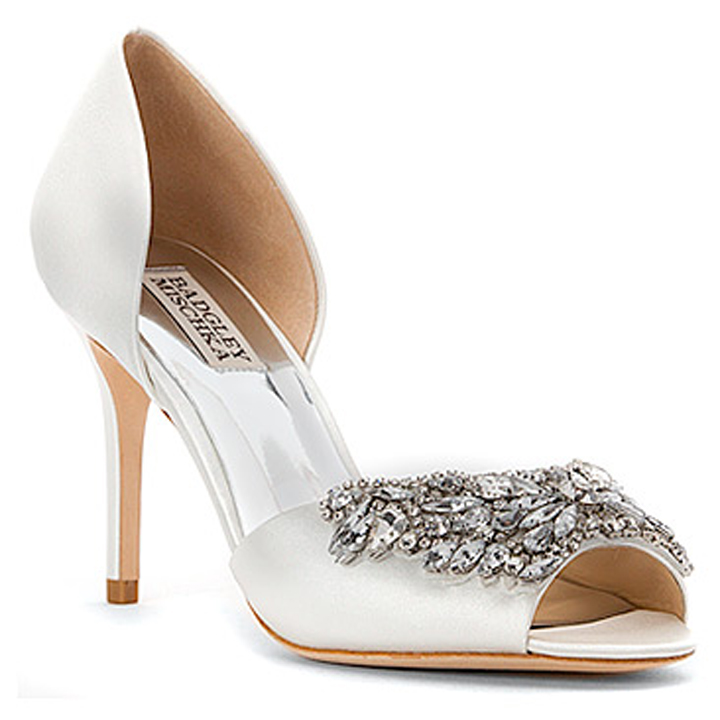 Custom Dyeing "Satin" Bridal Shoes & Prom Shoes
Satin is a high gloss material that matches perfectly with bridal gowns that have satin bottoms. Satin bridal shoes and prom shoes dye especially well to deep color tones such as navy, brown, and burgundy. Satin is a good choice for matching velvet dresses which are normally quite deep in color and tone. Satin material experiences the greatest color variance between outdoor (natural) and indoor lighting due to the reflectivity of the material. Even un-dyed satin will take on a pinkish hue outside.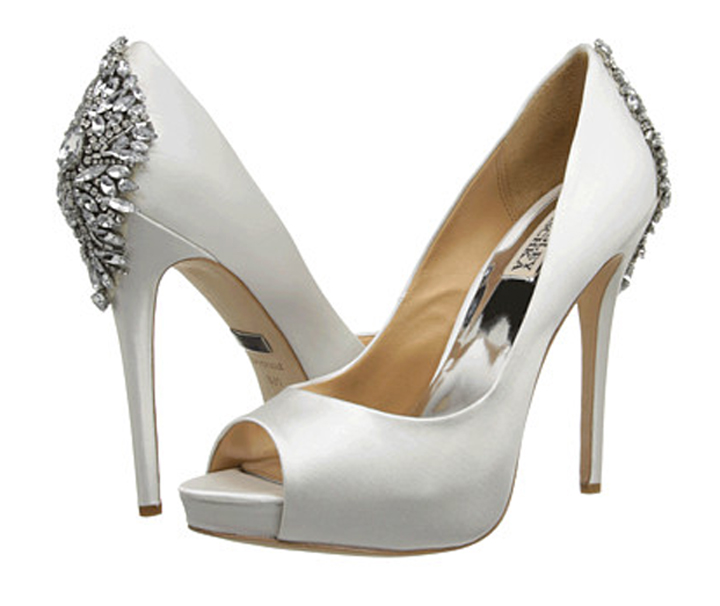 Custom Dyeing "Silk Satin" Bridal Shoes & Prom Shoes
Silk Satin" is a natural fabric with a soft satin sheen. "Silk Satin" has a soft texture and a slight off-white hue. Silk Satin bridal shoes and prom shoes are ideal for dresses that are made of Silk or have a "diamond white" or natural white silk tone. All of the Platinum Collection by Dyeables, shoes by Benjamin Adams, and Kenneth Cole Bridal collection by Kenneth Cole are made of the finest Italian Silk Satins.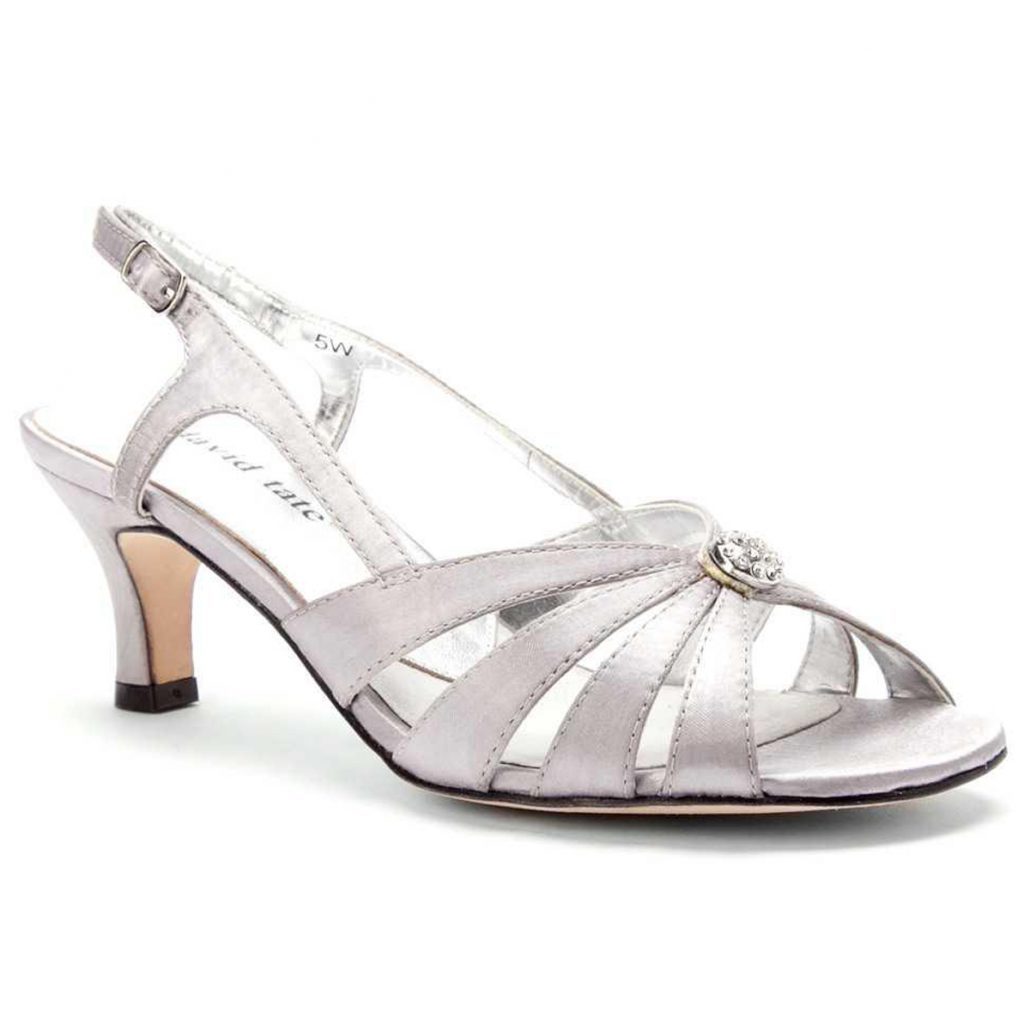 Custom Dyeing "Peau de Soie" Bridal Shoes & Prom Shoes
Peau de Soie is a cottony-based material that works extremely well with crepe or silk bridal, prom and wedding dresses. Peau de Soie bridal shoes and prom shoes will not dye well to dark colors but light colors dye great. Peau de soie is the material least affected by the ultra violet light spectrum found outdoors. Nina is the only brand we offer making peau de soie bridal shoes and prom shoes. Many of Nina's bridal shoes and prom shoes use both Peau de soie and Satin to create a dramatic and stylish look.